Upcoming Speaking Events
« Previous Entries
I'm over the moon to announce that my new Newstalk show "Bobby's Late Breakfast" starts next Sunday 2nd of April.
The new lifestyle show will be every Sunday morning from 9am – 11am.
Come hang out with me as we discuss the days papers, listen to some good music, chat with high profile guests, enjoy food, roll back the years and everything in between. The show promises to be a lot of fun and I look forward to presenting the show every Sunday morning over on Newstalk.
I'm looking forward to seeing my episode on TV3's The Restaurant. It's a show I enjoy so it was a pleasure to be featured on it.
Find out how it all went down when it airs next Thursday 6th of April at 9pm. Here I am with guest judge Francis Brennan!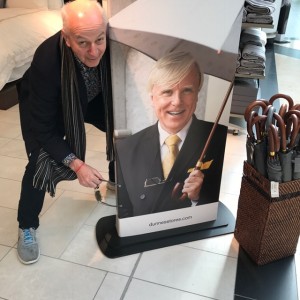 On April 6th I'll be taking part in the All Ireland Business Summit in Croke Park Dublin.
You can book tickets and find out more here.
Hope to see you there!
Can't wait to hit to road with my Newstalk Show, Down to Business on Saturday 27th of March. We are hitting up Malahide for our Winning Back the High special. We'll be live from Bon Appetit, so we're looking forward top being lavishly entertained by Oliver Dunne. We will pop up more info on our website for the show. See you there.
I'm delighted to say that Insomnia is opening in my home city Kilkenny next month. It's taken me 20 years to open here so it's a big moment for me! Our official launch is on Thursday 2nd of March . We have a great panel including;
-Brian Cody
-Willie Duggan
-Mick Galway
-Jim Power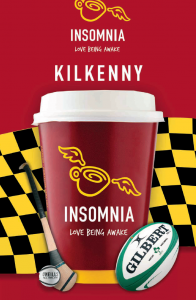 I can't wait to see everyone there.
Looking forward to announcing the winners of the Innovation Awards at the #HAIShow presidents ball on March 4th. You can book your ticket here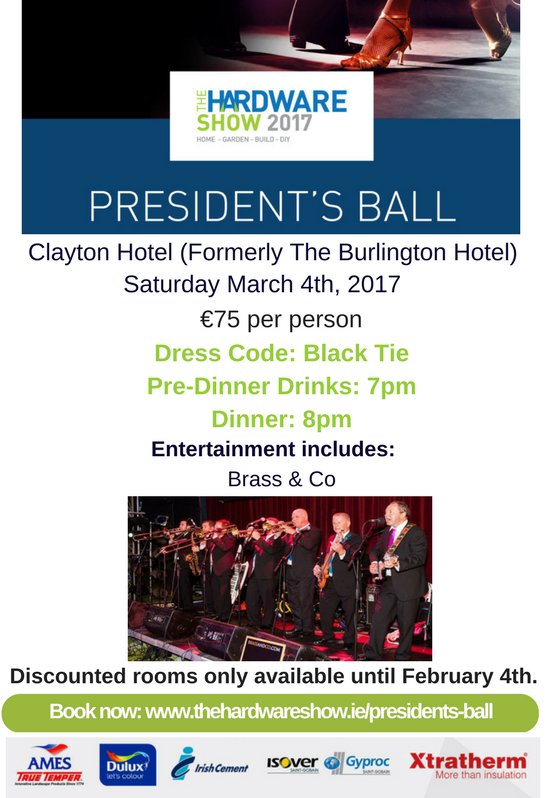 Wishing everyone a healthy and happy Christmas and New Years Break. If you're looking for some holiday entertainment all of my Along Home Shores videos are up now on the UTV website – if you haven't yet caught an episode check it out here.
This is the right time of year for reflection and planning and as I look back on Along Home Shores I've listed my Top 10 moments featured on the show:
Ten Highlights in Filming Along Home Shores
A Dawn swim in the 40foot on a fabulous September morning
Meeting the Wallabies on Lambay Island (there are 70 there since the late 1950s). Lambay is undiscovered and only 9 miles from the GPO
Capsizing the Kayak at the cliffs off the giants causeway, County Antrim
Dropping the 100 feet in the 2 locks at Ard Na Crusha powerstation in County Limerick
Meeting Glamping legend David McGowan in Enniscrone shortly after he delivered his Aeroplane to the site in County Sligo
Catching the 12lb Pike in Upper Lough Erne, County Fermanagh
Driving the Kilmore Quay life boat off the Saltee Islands County Wexford
Reading the Sea Area weather forecast at Valentia Coast guard station
Meeting the Olympic Rowing legends The O Donovan Brothers when they arrived at their home town of Skibbereen County Cork#
Snorkelling in the Pollock holes in Kilkee county Clare , my fathers home town.
Check it out over the festive break. Have a very happy and healthy time at home with loved ones and friends and see everyone in 2017.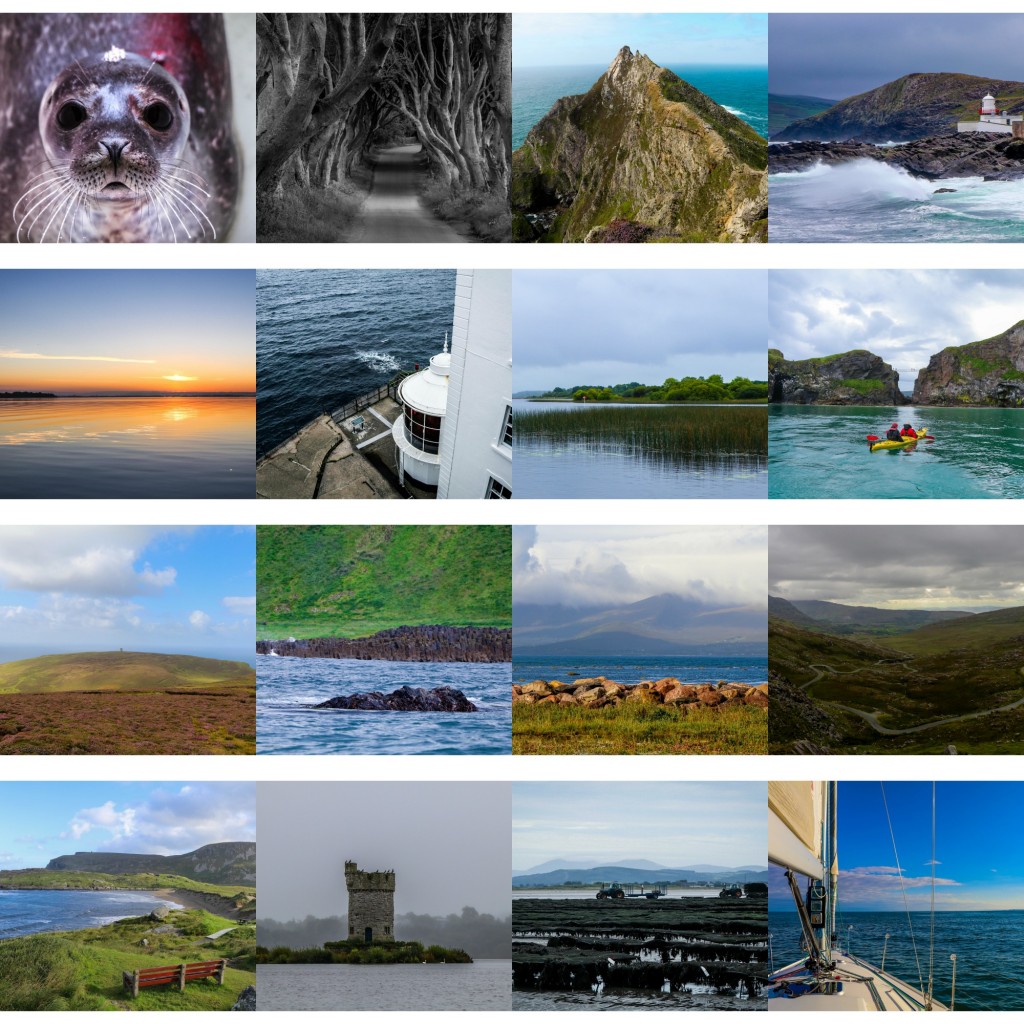 Thursday's at 7.30pm my how Along Home Shores is on UTV. If you haven't had a chance to check it out you can view it here. See if your county or favourite spot has been featured!
This week is a good one we take to Cork and Kerry. I'll be trying my hand at everything from flying in a helicopter to rowing a currrach to trying mussels and meeting Skibbereens most famous brothers!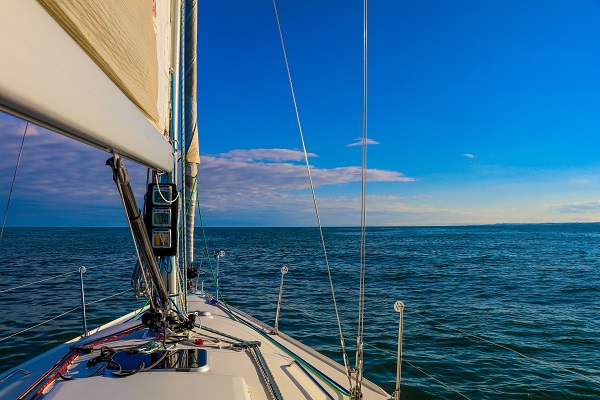 In support of Friends of St Lukes  I am selling a selection of photos' that were part of my exhibition for Along Home Shores. There are some beautiful shots of Ireland and this is a cause dear to my heart. Framed photographs are priced at €200 each and you can view the collection and make a purchase here.
The hottest new calendars are also for sale and if you'd like to get your hand on one you can do so for €20. Just mail info@bobbykerr.com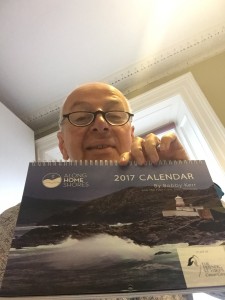 This Saturday my photo exhibition to celebrate the launch of my new TV Show "Along Home Shores" is open to the public in Waterways Ireland, Dublin 2. Come check it out. Here's a behind the scenes sneak peak!
Date: Saturday 15th of October
Time: 11am to 4pm
Location: Waterways Ireland Visitor Centre, Grand Canal Quay, Dublin 2
Along Home Shores airs on UTV Thursday 27th of October at 8pm. Check it out!
« Previous Entries