Bobby's Blog
« Previous Entries
Looking forward to announcing the winners of the Innovation Awards at the #HAIShow presidents ball on March 4th. You can book your ticket here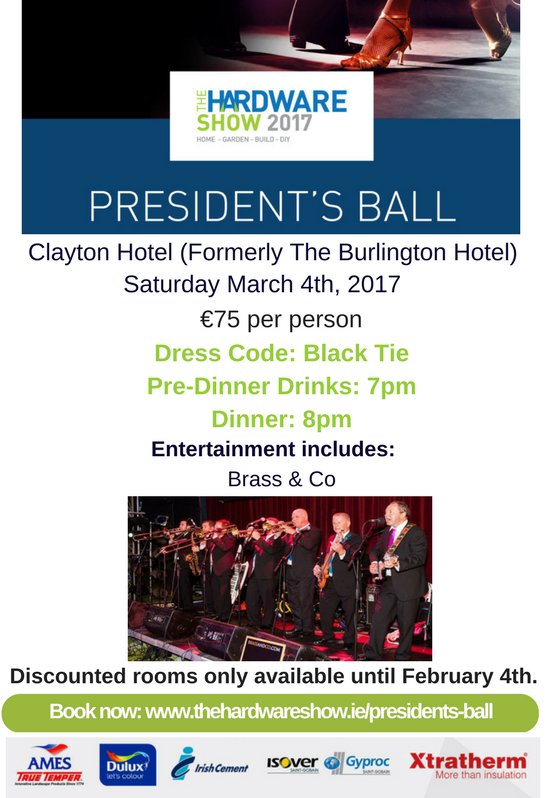 Wishing everyone a healthy and happy Christmas and New Years Break. If you're looking for some holiday entertainment all of my Along Home Shores videos are up now on the UTV website – if you haven't yet caught an episode check it out here.
This is the right time of year for reflection and planning and as I look back on Along Home Shores I've listed my Top 10 moments featured on the show:
Ten Highlights in Filming Along Home Shores
A Dawn swim in the 40foot on a fabulous September morning
Meeting the Wallabies on Lambay Island (there are 70 there since the late 1950s). Lambay is undiscovered and only 9 miles from the GPO
Capsizing the Kayak at the cliffs off the giants causeway, County Antrim
Dropping the 100 feet in the 2 locks at Ard Na Crusha powerstation in County Limerick
Meeting Glamping legend David McGowan in Enniscrone shortly after he delivered his Aeroplane to the site in County Sligo
Catching the 12lb Pike in Upper Lough Erne, County Fermanagh
Driving the Kilmore Quay life boat off the Saltee Islands County Wexford
Reading the Sea Area weather forecast at Valentia Coast guard station
Meeting the Olympic Rowing legends The O Donovan Brothers when they arrived at their home town of Skibbereen County Cork#
Snorkelling in the Pollock holes in Kilkee county Clare , my fathers home town.
Check it out over the festive break. Have a very happy and healthy time at home with loved ones and friends and see everyone in 2017.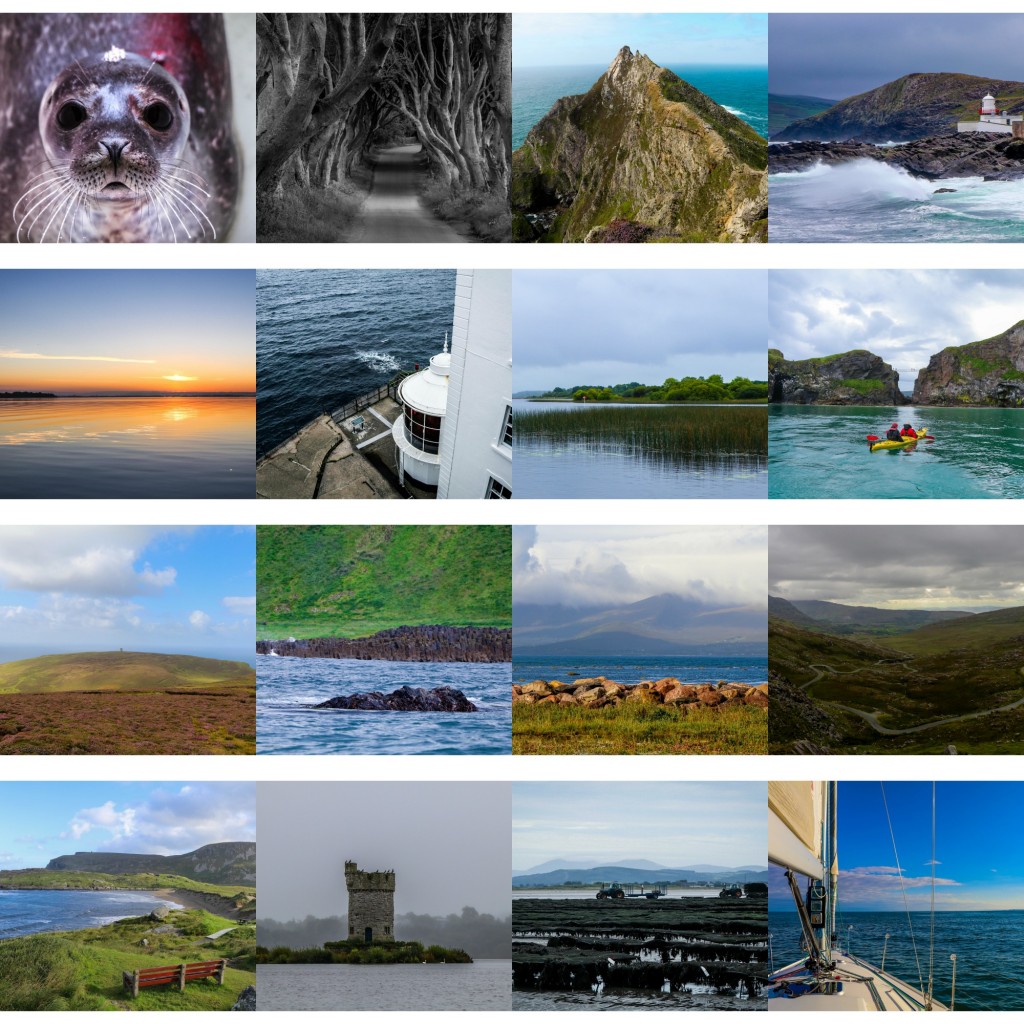 Delighted to team up Emily Hourican for "Eating Well with Cancer" book launch. This great new book by a team over at UCC is a useful book of recipes for people with swallowing difficulties.
Having both suffered with cancer of the head and neck we understand how challenging it can be to eat when undergoing treatment. We hope this book can help people who have similar struggles.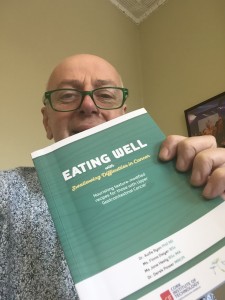 Here's the latest press release from An Post in relation to the report I've been helping to gather. I'm excited about the future of the post office and look forward to seeing positive changes in the months and years ahead.
Full Press Release
Kerr Report outlines potential for new post office business
Financial services, social enterprise, public services and white labelling cited as routes to post office survival
Dublin, 16 June 2015
Irish post offices can thrive if they diversify into financial services, social enterprise, public service delivery and white labelling, according to an initial report by a business development group led by entrepreneur Bobby Kerr.
The group, whose initial report is published for consultation today (Tuesday), was established by Minister for Communications Alex White, TD, to explore commercial and public service opportunities to secure the future of the post office network.
It found that a disproportionate amount of business is conducted in relatively few of the country's 1,140 post offices. Two thirds of all transactions are conducted in 300 post offices, while another 48% of post offices account for just 12% of total business.
Minister White said: "Changing consumer preferences mean that many consumers don't go to the post office anymore. That means post offices must continue to diversify and modernise to provide the services that will attract customers.
"An Post is a trusted brand and the company has invested heavily in its marketing and retail infrastructure. Despite this, maintaining relevance is a tough challenge. The work of the Business Development Group represents the best opportunity to place the post office network on a sustainable footing into the future."
Minister White said that, despite the challenges faced by post offices, the number of closures has fallen dramatically during the lifetime of this Government. There were 24 net closures of post offices between 2011 and 2014, compared to 198 net closures between 2007 and 2010.
Mr Kerr said the Business Development Group had established work streams to further explore four business areas:
Financial services: The report says it is essential that An Post develops an increased capability in financial services as the main banks are withdrawing from rural Ireland. An Post is working on an e-payments account, similar to a bank account, which it believes could deliver the necessary electronic payments infrastructure to meet the future needs of the Department of Social Protection.
Government services: An enhanced role for post offices in the delivery of government services "is logical and could greatly improve the service delivered to those living outside of urban areas," according to the report. The group will explore the possibility of post offices delivering services like motor tax, the electoral register, HSE payments, local authority payments and CAO and examination fees.
Social capital and enterprise: Feasible ideas for social capital and enterprise, to enhance the rural post office's role as a "key social connection" will be identified and costed in the final Business Development Group report.
White labelling: 'White label' products could "drive footfall to post offices where other services can be cross-sold," the report says.
In the forward to the report, Bobby Kerr writes: "I believe that An Post is best placed to provide a customer-led solution for a host of financial and government-related services right across the country. The Group has identified significant opportunities and we are now moving to a new phase where the feasibility and viability of each new proposed product and service will be evaluated before we make a final report later in the year."
ENDS
Notes to editors
The Post Office Network Business Development Group was established by Minister Alex White in February 2015. The Group's membership includes the Irish Postmasters Union (IPU) An Post, and ministers of state Ann Phelan and Joe McHugh. Its independent chair Bobby Kerr brings a wealth of business experience of knowledge to the Group, which will make its final report to Minister White in the autumn. Its terms of reference are:
To examine the potential from existing and new Government and commercial business that could be transacted through the post office network.
To identify the new business opportunities for the post office network, taking account of international experience.
To engage as necessary with the public sector, commercial bodies and other interested parties in pursuit of the above objectives
To prepare an interim and final report for the Minister in accordance with an agreed timetable.
An Post has the largest retail presence in the country with 1,140 active company and contractor-operated post offices and 128 postal agents. 65% of the post offices are located in rural areas thus bringing important services to local communities. The Post Office network is hugely reliant upon two contracts – the Department of Social Protection and NTMA savings.
The consultation on the Business Development Group's interim report runs from 16th June to 28th July.
The full text of the report is available at: http://www.dcenr.gov.ie/Communications/Postal/Post+Office+Network+Business+Development+Group.htm
Contact
It's summertime and hopefully that means more time spent in County Clare for me! It's such a beautiful spot. Here's a nice interview did recently which talks about my holiday sand time there.
Funny little piece done by the team over at Joe.ie recently. Watch as they pitch me their business ideas.
Delighted to announce my involvement with The Post Office Network Business Development Group.
If you're interested in learning more, check out the official press release below:
Minister White Launches the Post Office Network Business Development Group
Dublin, 3 February 2015
Minister for Communications, Alex White T.D. has launched the Post Office Network Business Development Group at Rathangan post office.  The launch follows the first meeting of the Steering Group which was held last week. The group has been established by Minister White to explore potential commercial opportunities for post offices.
Minister White commented "I am delighted to formally launch the Post Office Network Business Development Group under the Chairmanship of Mr Bobby Kerr. The Group's work will be of strategic importance to the future viability of the Post Office Network. I wish Bobby and the Group well in their deliberations and look forward to receiving their report later this year."
Bobby Kerr is a well-known business man and the Chairman of Insomnia. He has many different business interests in the hotel, restaurant and food sectors. He has featured in the RTÉ programme Dragon's Den since 2000 and presents Down to Business on Newstalk radio on Sunday mornings. On the creation of the group Mr Kerr remarked "I am really excited about taking on this challenge. Everyone is well aware of the difficulties that face postmasters around the country. The Business Development Group will work to find a suite of products and services for a modern Post Office which are customer focused and meet the needs of consumers in both urban and rural Ireland".
Minister for Rural Affairs, Ann Phelan, TD who will sits on the committee, attended the launch and remarked "Post Offices are the fabric of our local communities and they have a pivotal role to play in the revival of rural Ireland, our towns and villages. A proper strategy needs to be drawn up for the future sustainability of our post office network in our ever changing market space. I look forward to working closely with the IPU, An Post, my colleague Minister Alex White, TD; and with independent Chair, Bobby Kerr, over the coming months. "
The Group was established after a review by the Cabinet Committee on Social Policy to explore potential commercial opportunities available to the post office network. The Group will engage with a variety of stakeholders including those in the public sector, commercial bodies, post office customers and other interested parties.
The Group's membership is drawn from the Irish Postmasters Union (IPU), An Post, the Department of Arts, Heritage and Gaeltacht Affairs, the Department of the Environment, Community and Local Government and the Department of Communications, Energy and Natural Resources. Bobby Kerr is acting as independent chair and will bring a wealth of business experience of knowledge to the Group. The group is expected to report back to Minister White in the Autumn.
Also present at the launch were Donal Connell, CEO of An Post, who commented that "An Post welcomes this initiative and looks forward to playing a full and active part in the work of the Post Office Network Business Development Group. We look forward to working with Mr Bobby Kerr to find new opportunities for the post office network to serve the needs of the 1.7 million customers who currently use the local post office each week as well as a new generation of customers".
While the IPU President Ciarán McEntee said "in our view the Group must recognise the important social role which Post offices provide and the strong public support for keeping Post offices open. Post offices are at the heart of community. If an office closes, this is very often followed by other local business closures and the whole community loses out. In our view the Group should take a wide view and support communities by giving certainty to the future of Post Offices."
ENDS
Photo Desks
Photography will issue from Maxwells Photography.
Notes to Editors
The Terms of Reference for the Group are as follows:
To examine the potential from existing and new Government and commercial business that could be transacted through the post office network.
To identify the new business opportunities for the post office network, taking account of international experience.
To engage as necessary with the public sector, commercial bodies and other interested parties in pursuit of the above objectives
To prepare an interim and final report for the Minister in accordance with an agreed timetable.
Contact
Press Office,
Department of Communications, Energy and Natural Resources,
29-31 Adelaide Rd,
Dublin 2,
+ 353 1 6782441
+ 353 87 6937580/ +353 87 2301262
Follow us @DCENR
A recent survey has shown that small businesses are overpaying VAT by up to €14,000. 28% of companies don't understand benefits available to them. According to the study, conducted by Sage, this was in part due to a lack of familiarity with the complexities of Ireland's VAT regime. The same survey showed that only 53% of businesses are confident they are processing their VAT correctly.
At Down to Business we decided we needed to find to find out more, so I spoke with Miriam Berney, VAT Education Manager for Sage Ireland. (Read More)
We've all produced a CV at some stage and every business owner has reviewed countless CV's when deciding who to shortlist for interview and ultimately who to hire. It's no secret that it's a competitive jobs market at the moment in Ireland. Therefore, now more than ever it's crucial that you take that extra time to polish your CV and tailor a really good cover letter before you apply for that job.
CV's aren't just used for Job Applications. They should form part of any business plan and will come into play when you're looking for investment, or going for potential board positions. Take the time to put a more personal stamp on your CV, sell your results and don't be afraid to stand out. Here are my top tips when it comes to preparing your CV: (Read More)
Recently I was interviewed for the BANG Restaurant Blog. There is some details here that I never get asked, check out the interview here:
Inside the Dragon's Head-
A frank conversation with Bobby Kerr, businessman, broadcaster, and public speaker.
I met with Bobby Kerr in his office above Insomnia on bustling Stephen's Green on a beautiful day in late June. An Insomnia coffee in hand, he looked relaxed and at ease with himself as he welcomed me graciously and offered me coffee.
Lots has been written about Bobby and his bio is readily available with a click, so as we sat down, I hoped he was ready to show me the other side of the public man. I wanted to know how a successful businessman progresses through the various stages of a working life and what he sees as the real lessons along the way
The Early Days
Bobby or Robert, as he's known to his family, is the eldest of four and grew up in Kilkenny. The 4* Newpark Hotel was the family business and provided Bobby and all his siblings with their first jobs.
"…. the most boring, monotonous job imaginable"
"There was nothing like starting at the bottom, sorting bottles into crates in a huge yard – you're sticky, hot, being stung by bees- it's the most boring, monotonous job imaginable" Moving up the ranks to garden maintenance and progressing to the kitchen, Bobby learnt the ropes as his creative and collaborative streak were nurtured. "I particularly loved working in the kitchen- the buzz, the pressure, the humour, the banter but also the fact that we were working as a team to create something"
"I thought we were polar opposites."
I asked Bobby what influenced most from this early period in his life. Without hesitation he answered 'the Old Man'- "He worked every day, he was an amazing man, although I didn't think it at the time" he told me smiling a little at the thought. "I was 18 and he was in his late forties, maybe fifty and I though 'he knows nothing, you know everything'. I thought we were polar opposites. It's only latterly that you realize that you're the same. When you come back from working with other people, you appreciate that maybe the old man does know what he's talking about. We got on famously after that."  
The early 80's saw Bobby studying at Dublin College of Catering, Cathal Brugha Street, working a part-time job throughout his college years at the Coconut Grove, and continuing to work with food and drink. He worked a summer job as 2nd chef in Actons in Kinsale, adding to his experience and a final year 6-month college placement saw him working in AIB Bank Centre, in Ballsbridge. Bobby describes it as  "…the standard bearer for quality mass catering at the time" feeding 2,500 people a day.
Giving it everything
After college, Bobby landed a chef's position on a North Sea oil rig. "The joke on the rigs was that we were 5* chefs with 1* customers. It was great money but life was tough there. "You learned the value of hard work and 'staying at it'. You learned to come in early to get ahead of the workload if that's what it took.  You learned to give it everything." Thinking about it Bobby describes the lesson as
"You can still fail if you work hard, but your chances of success are vastly increased if you're prepared to give it everything."
It must have worked well for him because he continued with the same company to Canada learning the catering business of Parks and Stadiums in a junior management capacity.
By the mid 80s, Bobby was ready to come home and joined the Campbell Catering and Bewley's Group. Starting with the operations side in Cork, Bobby progressed through the ranks to sales and operations. In the position of MD of Bewley's for 6 years with an annual turnover of €40 million, he oversaw the business of running cafés and bakeries and gained expertise along the way in sales, the 'High Street', property and franchising as he oversaw the expansion of the Bewley's brand to the UK, USA and Japan. Answering the question of what was the best lesson learned at Bewley's, he replied
"Again, it was the hard school of knocks- if you weren't committed 24/7, there was always someone else to take your job"
He credits the Campbell Bewley's organization with teaching him all the elements of his working life today.
Taking the plunge- the birth of Perk
In 1998, Bobby was involved with Bewley's in the acquisition of a small coffee shop in Boston called Rebecca's. Seeing what was happening in the US with Starbucks gourmet coffee and others gave him some pause for thought. He considered what was happening to monstrous Cafes here being killed with rent reviews every 5 years. "Bewley's Grafton Street had a rent of €350,000 then and it's now in the region of €4.6 million." He thought it might work if he could open somewhere that had a much smaller footprint and where the business would be primarily 'take-away'.
" If you think back to the mid 90s, no-one walked down Grafton Street with a cappuccino. In Bewley's, there were two kinds of coffee- one was black the other was white."
The first 'Perk' was opened in 1999 in the basement of Laura Ashley's in Grafton Street, followed by shops in Dawson Street, Baggot Street and two outlets in UCD. In 2002 Insomnia Coffee Company, a competitor in the gourmet coffee business with five shops acquired Bendini & Shaw's 6 sandwich shops. By 2004, Bobby sold Perk to Insomnia, reinvested all the proceeds into the company and joined them initially as Commercial Director and soon took on the CEO position. His view has always been one of collaboration and he has been quoted as saying
"I decided it would be better to be a small part of something bigger than a big part of something smaller"
All 17 shops were rebranded as 'Insomnia' in early 2005. Along with his partners, Bobby as CEO has since overseen, the expansion of Insomnia from 17 to 72 shops with turnover going form  €5-€21 million. In 2008, they sold 51% of the company to an Icelandic conglomerate Penninn for €16 million and bought it back again from the bank when the Penninn company went into liquidation in the financial crisis and it's assets were all taken over by the Icelandic bank Kaupthing.
Although the facts of Bobby story are well know, I wanted the story behind the headline success story. Was it all plain sailing?
(To be continued)
When the conversation continues, Bobby shares his Top tips and lessons learned in opening a business. We discuss his public persona, his down time and what the future holds in his estimation
« Previous Entries